One of the great benefits of living in this crazy household is being welcomed home with excitement. For example, when Posy came home from work this morning, Gus exclaimed, "Posy, you're back!!" And ran to give her a huge hug.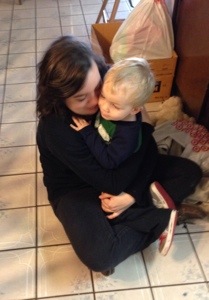 And then he moved in to steal her tea…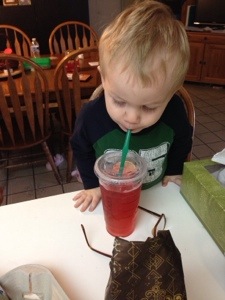 The kids actually greet anyone they know with this enthusiasm. Having a bad day? Come to our house and everyone will be happy to see you.