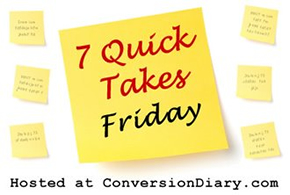 7 Elements of Summer!
1. Dinosaur chicken nuggets and other simple Costco meals. This is made more difficult with our new dietary restraints, but I find ways to make cooking as simple as possible. Having to cook and clean up after the whole crew for both lunch and dinner can get tiresome, so we rely a lot more on paper plates. This year we have even indulged in paper cups! Whee!
2. Swimming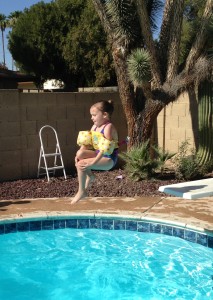 And as a corollary: lots and lots of wet towels, you really don't need a picture of that.
3. Bare feet, and therefore there are shoes and socks all over the house. People wear their shoes outside and then can't bear to have them on for even ONE MORE SECOND. Strangely, with all these shoes lying around, no one can find their own pair. (Or at least Lily can't.)
4. Watermelon, Ice cream, and Popsicles. With the occasional trip to Sonic or Zoyo thrown in for good measure. My kitchen table is ALWAYS sticky.
5. Being stuck inside results in lots of tents and blanket forts.
6. Field trips to Cabela's: Gus was afraid of the lion, but he couldn't wait to see the bear!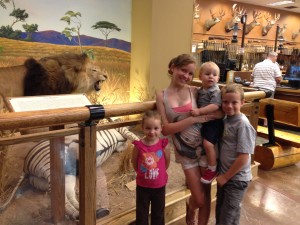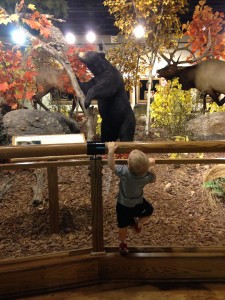 and Ikea: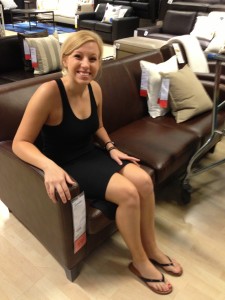 7. And I'd be lying if I didn't list plenty of screen time. Video games, movies, kindle apps, Starfall or Lego games on the computer. We do even read on occasion. It's nice that they often watch together.

The hours of Summer are so long, but the weeks are short! It will all be over in the blink of an eye and we will be back to the structure of the school year, happy to be moving on but missing our freedom.