Today I am going to try to take a picture or two each hour and give a snapshot of the whole day.  Forgive the pictures, please, most are just quick shots with my phone.
7am. Coffee and kindle. Yes, I really do have that much cream in my coffee, it's not just a trick of the light.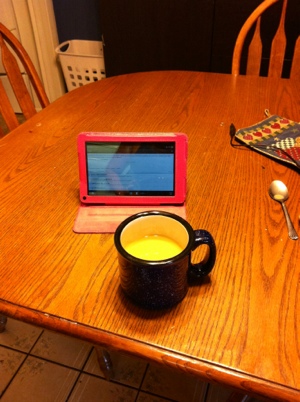 8am. Kids playing in the family room I cleaned last night. It's so much easier to play when the floor isn't a minefield!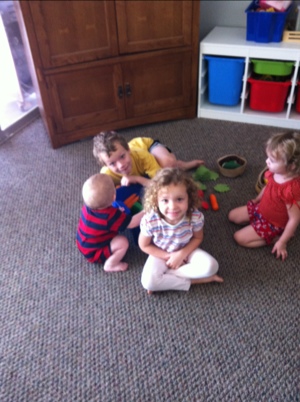 9am. Finish the great backpack hunt, laundry is moving along, Now kids are on to Kinectimals.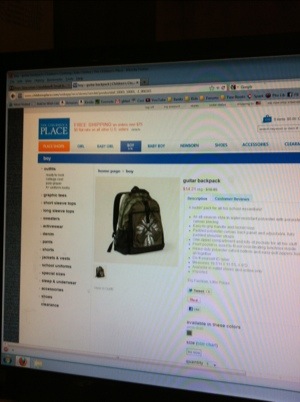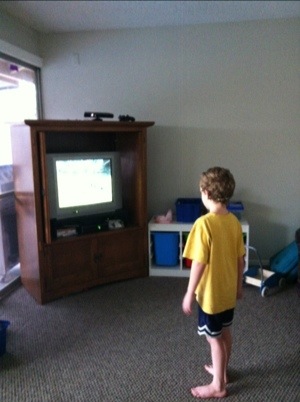 9:30. What's this wet stuff falling from the sky? And in the daytime too!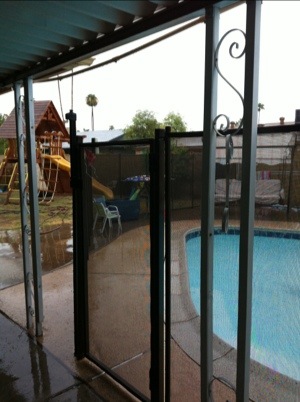 10am. Still raining! Lily's turn on xBox. Molly following Posy around.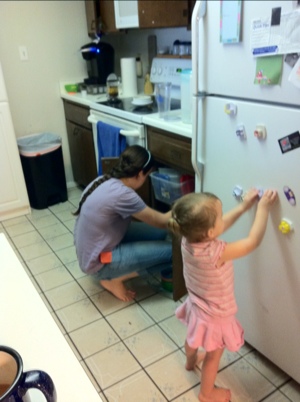 11am. Posy leaves for work, the desert rats play in puddles!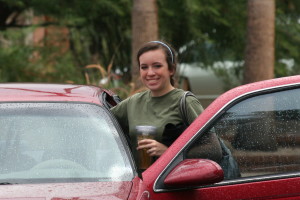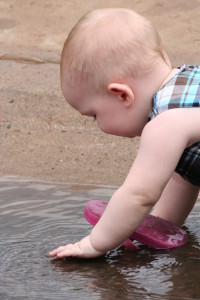 12pm. James plays piano. Peanut butter sandwiches for everyone.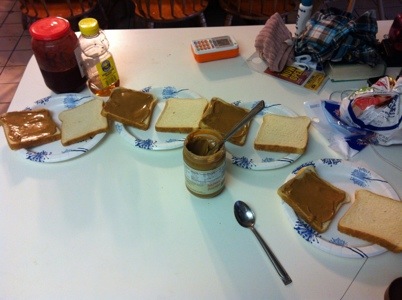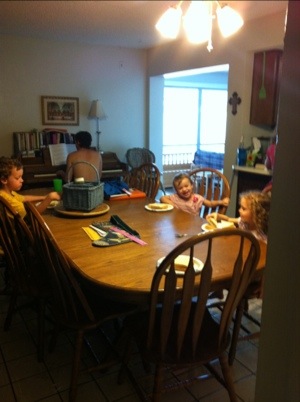 1pm. Tessa reads the kids a pre-nap book while I nurse Gus to sleep.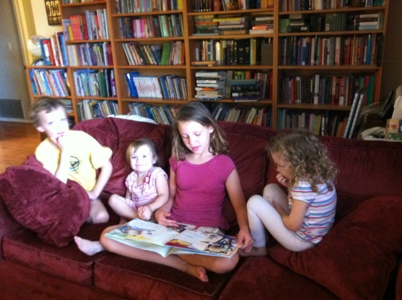 2pm. Molly's still napping. The kids are taking turns with Gus while I fix and arrange the bookshelves.
3pm. Sew buttons on two pair of James's pants. Then off we go to Costco!
4pm. Finally made it to the store. Settled on Safeway since it took us a full 45 minutes just to get shoes, go potty and get out the door. Thus, there is no picture for 3pm. But by 4, we were busy at the store. I forgot ice, as usual.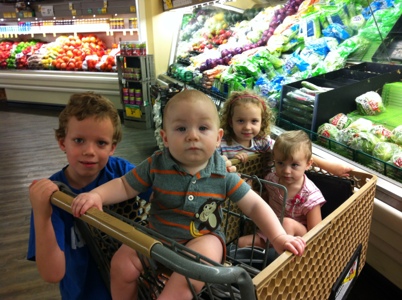 5pm. Gus naps while I make dinner.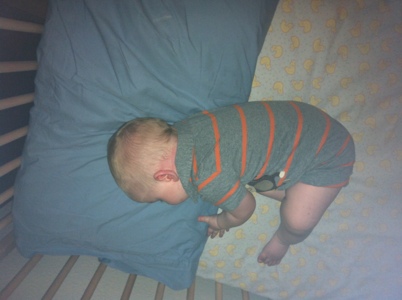 6pm. Dinner is done, time to clean up and get ready for company!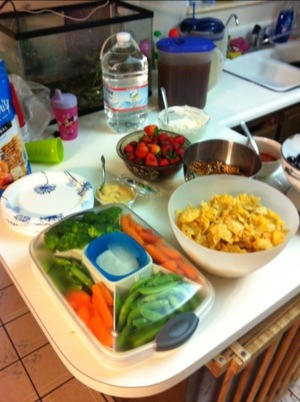 7pm. Molly has been coughing that tell tale cough all day and has been prone to melt downs. Time for a breathing treatment while she plays on my kindle.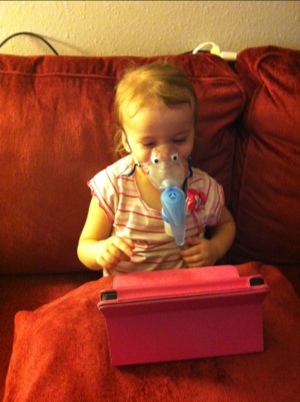 8pm. Swim time.
9pm. Saved the best for last!  Friends are here and the music is flowing freely. We finish up with Mumford and Sons done by Jay and sons. Jay and max are on the piano, Ben on mandolin, and James on guitar.  Poor video quality, I know, but hang in there after the first minute and the sound gets a little better (and Molly stops drumming.)
Jay and Sons play Mumford and Sons